It is said that prevention is better than cure. This phrase applies most aptly when it comes to one's health issues. In order to live a full, healthy life, one has to not only take care of his or her physical health but also of mental health. To do that, we must lead a healthy lifestyle, complete with proper diet, sleep, and exercise.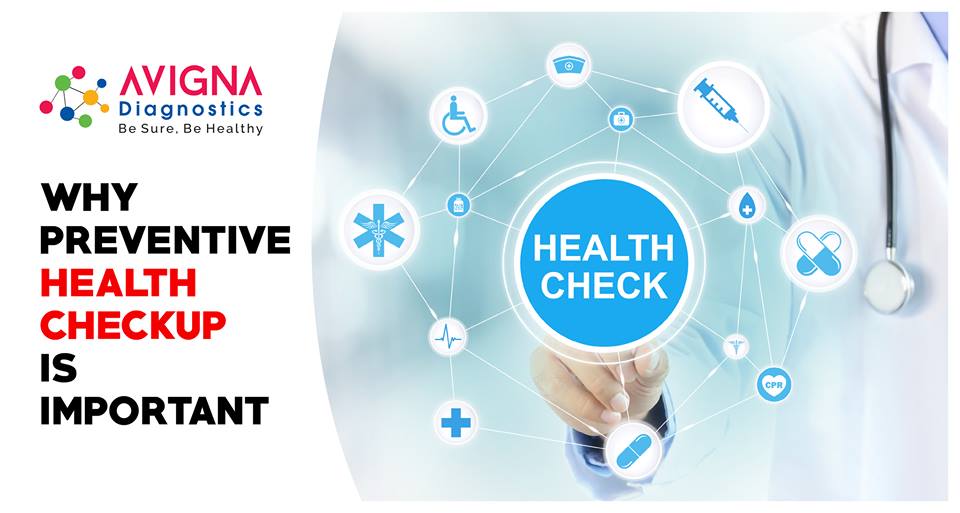 But even then one can never be completely immune to diseases and ailments, as those can happen anytime.With a preventive health check-up, such risks can not only be eliminated but also prevented. It has been noted that regular preventive health check-up is also a better economic choice when it comes to health care, as compared to the cost of treatments for diseases when those are detected in late stages. The chief goal of preventive health check-up is to detect whether one is at risk of terminal diseases at an early stage, and intervene with prevention, thereby minimizing risk factors.
In metro cities like Hyderabad, people are always busy on their feet. By the sheer virtue of living in a metro city, people lead a fast lifestyle, which comes with a lot of anxieties. Proper diet or sleep-cycle are often not maintained for lack of time, making them even more prone to illnesses and ailments than they normally would. Which is why preventive health check-up is extremely necessary.
With the recent advances in the medical field, preventive health check-up, which mostly consists of common medical diagnostic tests such as blood test, can detect whether a person is at the risk of getting fatal illnesses like cancer, diabetes, heart conditions, as well as physical problems that generally get overlooked such as hypertension, obesity etc. Through early detection, all these problems can be properly taken care of.
Early detection helps immensely with preventing and treating various diseases that can otherwise take a fatal turn. But with early detection, those diseases can be prevented, or cured with minimal medication, along with certain changes in one's lifestyle. This will, in turn, enable people to enjoy a much better quality of life, free of health hazards. Even diseases such as cancer, that are otherwise known to incurable, can only be treated, but be completely cured if detected early.
Avigna Diagnostics has proven itself to be one of the best diagnostic centers in Hyderabad. They provide an array of diagnostic laboratory services in a cost-effective manner. With their strict quality control programs, highly efficient staff, and systematic laboratory process.
Avigna Diagnostics has become one of the best clinical pathology labs in Hyderabad. Here at Avigna Diagnostics, only highly trained professionals are in charge of handling the pathological tests – from collecting samples to diagnosing results. In true professional manner, Avigna offers to repeat pathological tests without any cost, in case of any discrepancy between the results of the former diagnosis and the patient's actual physical condition.
In order to save time and effort at the patient's part, Avigna also offers specimen pick up and provides results of the diagnostic tests by means of electronic transmission. They do all the necessary basic pathological tests to ensure proper preventive health check-up.
---
Related Keywords:
Health Prevention, Health Tips, Healthy Life, Healthy Lifestyle, Healthy Living, Live Healthy, Preventive Care, Stay Healthy