Pathology is the study of the science that studies the nature of diseases and how to prevent them. Pathology tests are a medical specialty tests that help determine the cause and nature of diseases by testing samples of body tissues and body fluids. The results from these pathology tests help doctors diagnose the diseases and provide treatments accordingly.
Pathology tests are an essential part of our life and imperative for our wellbeing. There are over thousands of pathology tests out there. In this day of medical advancement, no treatment is done without first doing the necessary pathology lab tests. On one hand, simple pathology tests like blood tests are done as part of routine check-up to see if the body is functioning properly.
In these fast days of globalization, we rely on pathology tests like blood tests, biopsies, and numerous other pathology tests to determine, diagnose, treat and prevent infections, allergies, chronic illnesses, and countless other medical conditions.
Here are some of the most common Pathology tests that have become a part of our essential wellbeing.
Complete Blood Count (CBC) gives counts of blood cells:
Liver Function Tests (LFT) is a bunch of tests that take into account various liver enzymes and other things produced or excreted by the liver to determine whether it's functioning properly.
Thyroid Function Test helps determine whether a person has an abnormal thyroid function.
Mantoux Test helps to determine whether the patient has been infected with Tuberculosis (TB) or not.
Stool and urine tests are done to look for abnormalities in bodily secretions.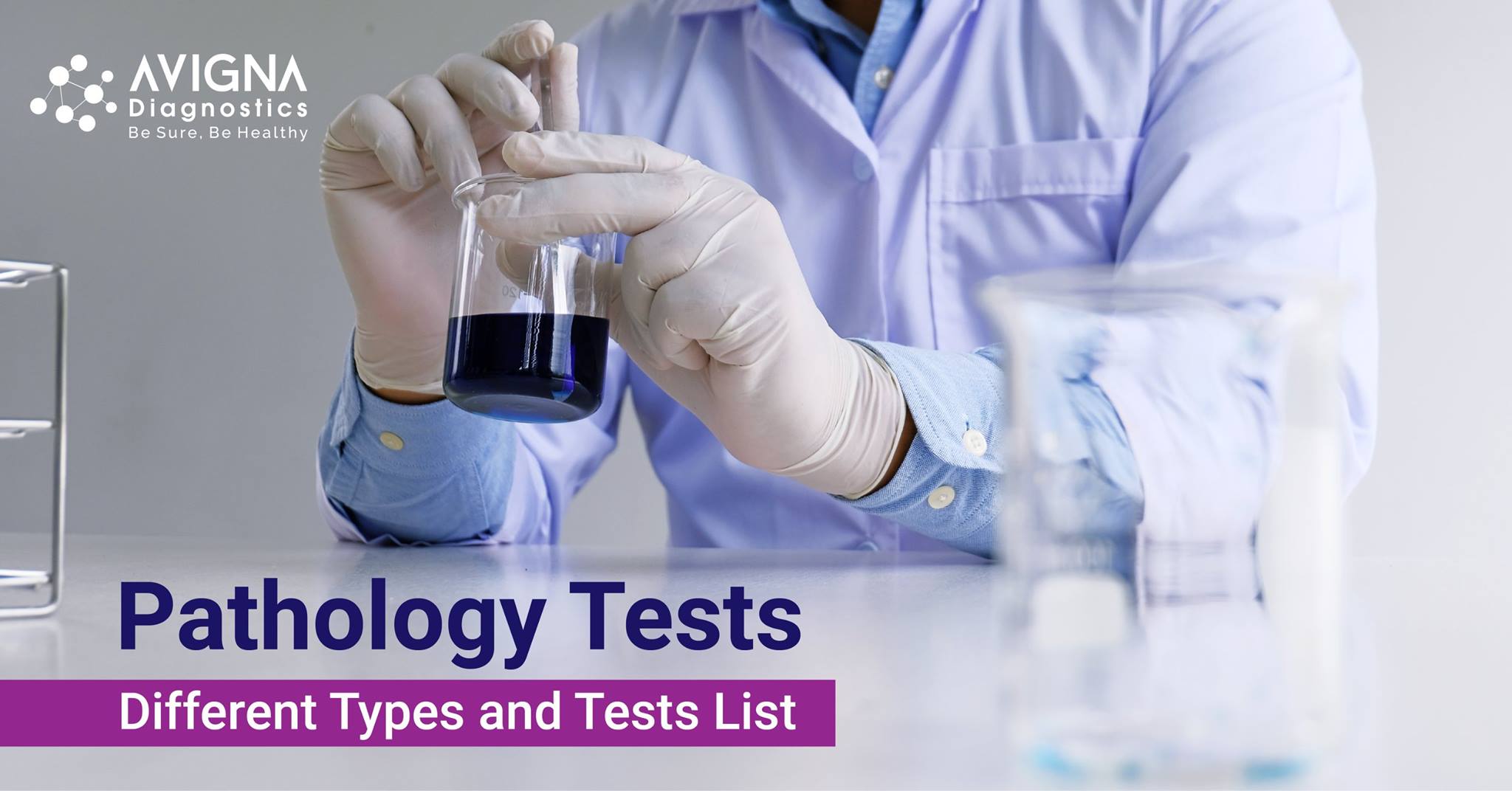 While looking for the best pathology labs in Hyderabad, one of the very first names that come up is that of Avigna Diagnostics. With their strict quality control programs, Avigna Diagnostics is determined to provide the best and most accurate results to the patients. The highly trained staff of Avigna Diagnostics makes sure to give only the best services in the most professional manner to the patient.
Avigna Diagnostics boasts of a number of patient-friendly services. In case of discrepancy or irregularity in the test results, pathological lab tests are done again without any extra charge. Their flexible specimen pick-up service from home is a boon for people of Hyderabad, as they live a fast life without much time for medical check-ups or pathological tests. They also provide the initial laboratory results electronically within 12 to 24 hours of specimen collection.
With a mission to provide affordable and cost-effective pathology tests without compromising on the quality and efficiency, Avigna Diagnostics has already made a name for itself as one of the best NABL accredited diagnostic labs for pathology tests in Hyderabad.
---
Related Keywords:
Blood Test, CBC, Clinical Pathology Test, Complete Blood Count, General Pathology, Medical Health Tests, Pathology, Pathology Specialist, Pathology Test Guide, Pathology Test Types, Pathology Tests