With every passing year the lives of working people are getting increasingly busier. Within a twenty-four hour long day, work takes away so much of our time that we hardly have anything left for ourselves to enjoy. In fact, so busy have our days become, that even important issues are also kept aside to be taken care of by us in weekends or holidays. But issues that require immediate attention, such as health problems and clinical pathology tests, cannot and should not be postponed like that; and that creates a huge problem for today's utterly busy working people.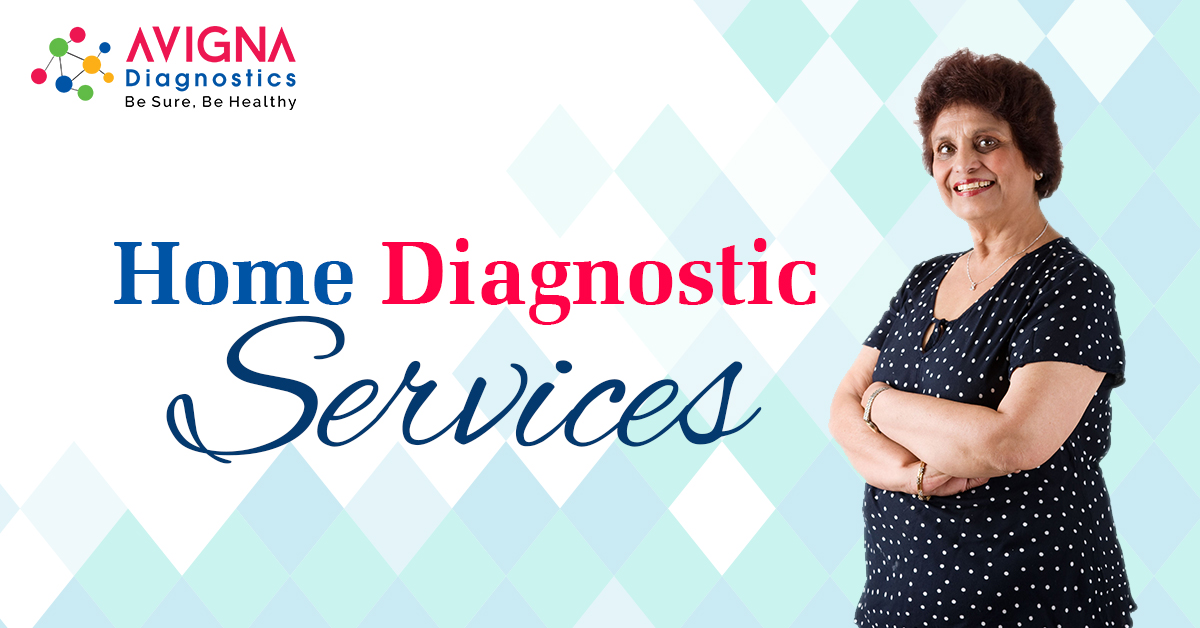 Luckily for us, these days home diagnostic services are becoming gradually more available, especially in Hyderabad. In fact, in a huge city like Hyderabad, where half of the day goes by being stuck in traffic, home diagnostic services are a huge boon. Not only do the home diagnostic services save precious time and money, they also save us from worries about making it physically to the diagnostic centres and pathology labs for just a blood test in Hyderabad.
Home Diagnostic services provide almost all the services that physically going to a diagnostic lab does. Trained personnel from blood test centres in Hyderabad would come to one's house to draw sample of blood and other specimen. They would even duly bring the report back to one's doorstep once the results of the tests are out.
But the issue is, despite a recent boom in diagnostic service centres in Hyderabad, home diagnostic centres aren't huge in number. And even among the existing home diagnostic centres, very few are even up to the mark. Availing home diagnostic services require the patient or client to put a lot of trust in the hands of the laboratory personnel. Which is why not only does the laboratory personnel need to be highly trained in drawing samples, they also need to be hygienic about bringing the samples back to the labs for test in untarnished conditions. Clinical pathology tests are extremely sensitive matter and the slightest mishandling of samples can lead to a misdiagnosis. That, in turn, can prove to be dangerous for the patient. So along with being well trained, home diagnostic services have to be reliable about their work, as it entails a lot of responsibility.
When it comes to providing accurate test results, Avigna Diagnostics is one of the best diagnostic centres in Hyderabad, and they also provide one of the best home diagnostic services. The stuff of Avigna Diagnostics is extremely well trained to provide hassle free services and error-free results. In fact, just within 12 to 24 hours of collecting the samples, the results are provided to the patient by means of electronic communication. Even their specimen pick-up time is quite flexible to match the patient's needs.
Avigna Diagnostics also has created a good name for itself not just in providing home diagnostic services, but in providing long term care visits as well. As per their patient friendly policy, in case results do not match the patient's health conditions, they re-do it without charging anything extra. From common medical diagnostic tests such as blood tests, to highly specialised pathological services in Hyderabad, Avigna Diagnostics offers it all, even in the patient's own home. And they do so with precision and in the most economic way possible.
---
Related Keywords:
Best Diagnostic Centre, Best Diagnostic Centre in Hyderabad, Best Home Diagnostic Services Hyderabad, Blood Collection from Home, Blood Sample Collection, Blood Test, Blood Test at Home, Blood Test Centres in Hyderabad, Blood Test Home Visit in Hyderabad, Blood Test in Hyderabad, Clinical pathology, Clinical Pathology Tests, Diabetes Check Up, Diagnostic Services at Home, General Health Check Up, Home Cardiac Diagnosis Services, Home Diagnostic Services, Home Diagnostic Services Hyderabad, Home Sample Collection Hyderabad, Home Visit Diagnostic Services, Lab tests at Home, Pathological Services, Pathological Services in Hyderabad