In developing countries blood stained watery stools are often noted in children between the age of 6 months to 5 years. It is also a frequent ailment in the elderly persons and people living in crowded places with poor sanitary conditions.
This type of diarrhea is caused by a highly contagious bacteria through faeco-oral route. Handling food, milk or water without washing the hands with soap and eating food made from improperly washed vegetables are the source.
The individual infected has bloody diarrhea, abdominal cramps, fever, joint pains, urge to pass stools and occasionally vomiting. There is dehydration also.
It is a self-limiting type of food poisoning which lasts from 3 – 7 days in healthy people. But in small children, elderly persons having long-term illness like diabetes mellitus, renal disease and also in immune- compromised people – certain complications develop.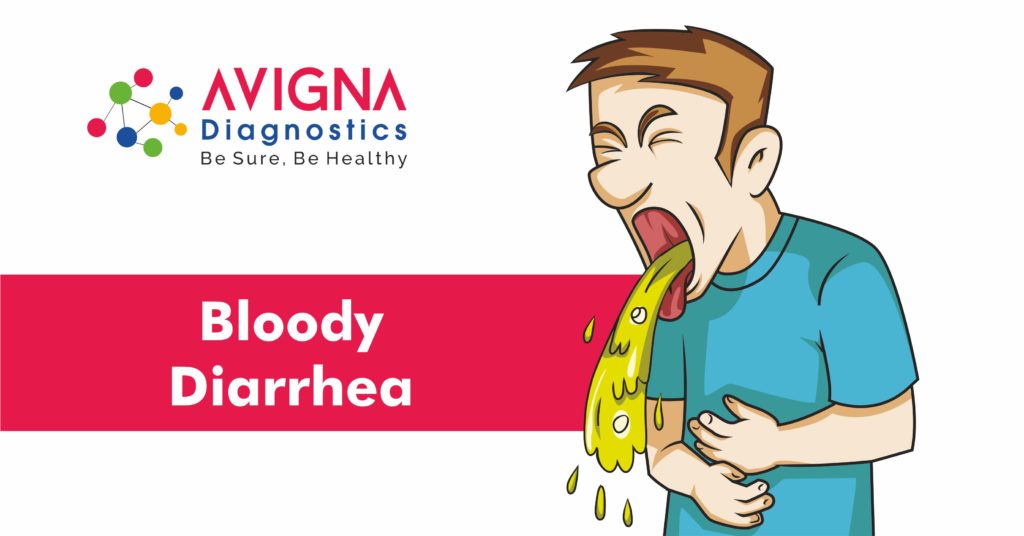 Complications from this diarrhea are:
Sudden onset of haemolysis (red blood cells breaking down in the blood stream), renal failure (kidney shutdown with scanty urine output) and bleeding due to deranged blood clotting develop and this is a syndrome which needs immediate medical attention.
Bacteremia – bloodstream is invaded by the infecting bacteria sometimes causing shock
Seizures and incoherence in children.
Investigations for suspected food poisoning cases:
1. Complete Blood Picture
2. Stool – complete examination
3. Stool culture and sensitivity
4. S. Electrolytes
5. S. Creatinine
6. Complete Urine Examination
---
Related Keywords:
Acute Bloody Diarrhea, Bloody Diarrhea, Bloody Diarrhea Causes, Bloody Diarrhea Symptoms, Bloody Diarrhea Treatments, Bloody Stool, Children